by Savannah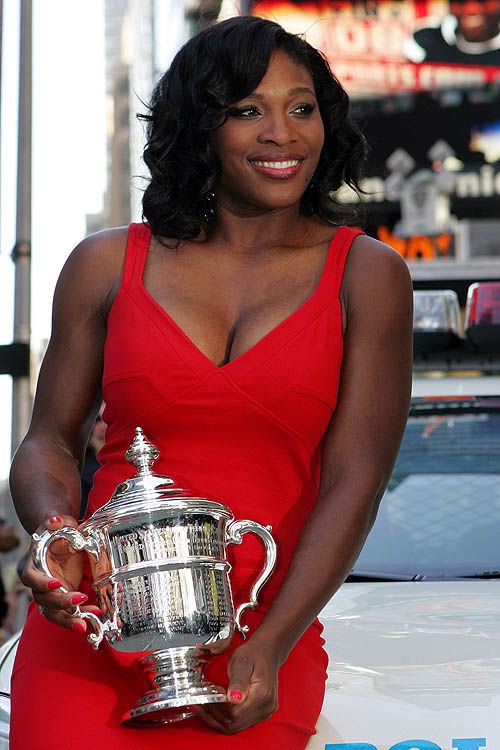 Serena poses in Times Square with her third US Open trophy, September 8, 2008

Why Serena Wlliams and not someone else? Let's look at Serena's record for 2008.

Craig found this last week over at the Mailbag:


Since there has been a lot of chatter about who's really No. 1 in women's tennis, I took everyone who finished the year in the top 10 and divided their total number of points by the number of tournaments they played. Here are the results:

1. Serena Williams 297.38

2. Venus Williams 233.71

3. Maria Sharapova 228.63

4. Jelena Jankovic 214.09

5. Elena Dementieva 192.79

6. Ana Ivanovic 192.05

7. Dinara Safina 181.76

8. Svetlana Kuznetsova 143.47

9. Vera Zvonareva 118.08

0. Agnieszka Radwanska 95.25

If you were to ask tennis fans to rank the top 10 players of the year, I would bet that their lists would adhere more closely to this list than the official rankings. I'm not being pro Serena or anti Jelena, but these rankings seem to be a little more representative of quality rather than quantity. What are your thoughts?