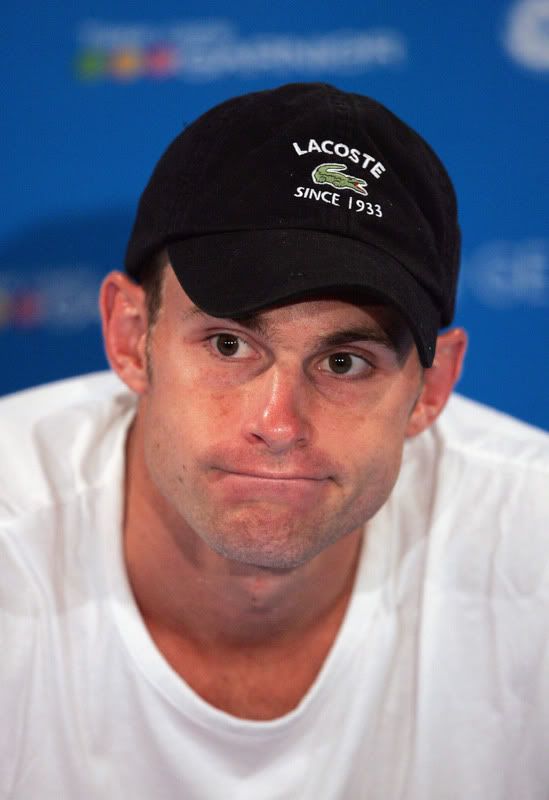 He didn't even get to a tiebreak. Didn't break serve once. Lost two sets 7-5, which almost always means mental collapse.

I wasn't going to go sleep-deprived to watch what I felt would be a straight-set loss. I DVR'd it. Told my dog, who sleeps in front of the TV and actually watches it, to bark if Andy won a set.

Slept like a baby.

I could slap Tomas Berdych.

Three times.