Getty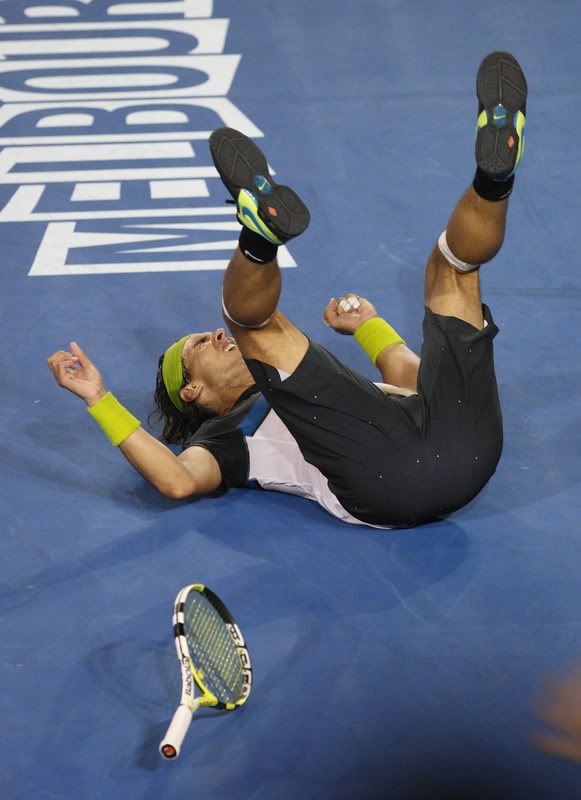 Getty



Getty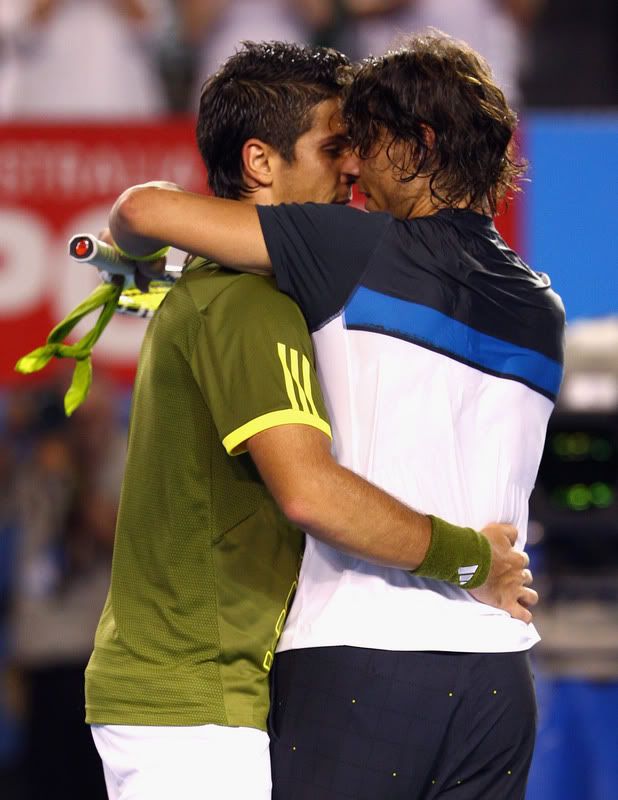 Getty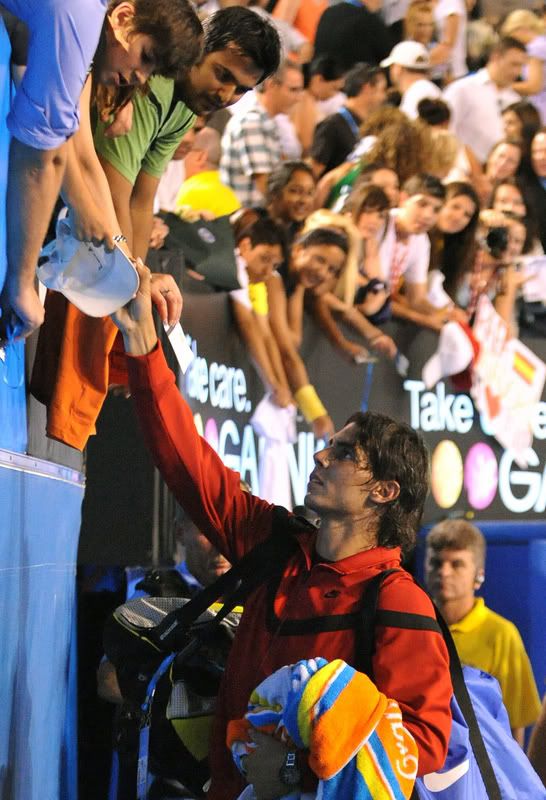 Getty

What a difference a day makes.

Rafael Nadal had to work overtime to take out the red-hot Fernando Verdasco in five grueling sets 6-7(4), 6-4, 7-6(2), 6-7(1), 6-4 over 5 hours to reach his first Slam final on a non-natural surface.

Best match of the fortnight. Verdasco is a revelation. Rafa has the heart of a lion. I just don't get no better than that.

Roger Federer walked all over his pigeon in straight sets and has an extra day off before the final.

Talk amongst yourselves.