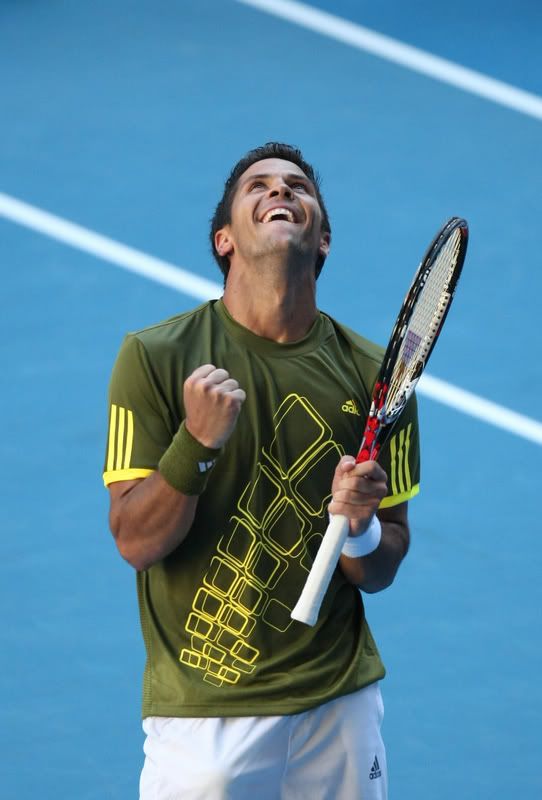 Fernando Verdasco decided that Andy Murray was not. Overcoming a slow start, he finished off a 2-6, 6-1, 1-6, 6-3, 6-4 upset and one of the Big Four is sent packing in the fourth round.

I hate the labeling of the Big Four.

And Murray seems to have succumbed to all the (believed his own?) hype. Whatever the case, this loss is going to linger for a while.

Verdasco was calm and cool and focused. His first Slam quarterfinal. Must be nice working with spiritual guru Gil Reyes and wunder coach Darren Cahill.

Roger Federer and Novak Djokovic are somewhere cracking up.

Rafael Nadal is quietly, efficiently, kicking ass.