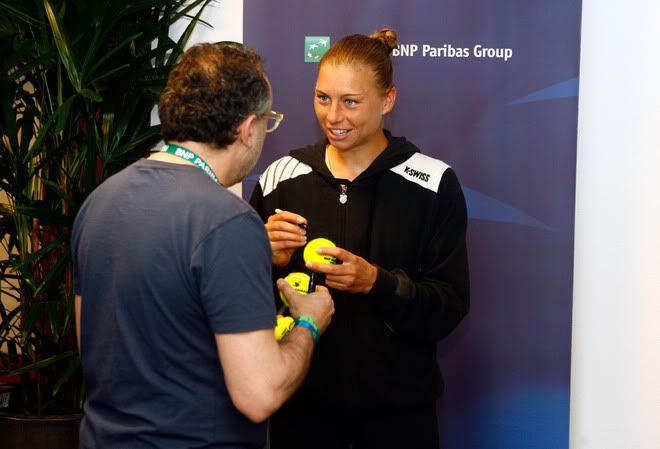 Getty

That would be Russian Vera Zvonareva who handled the Princess of Denmark with ease today. I wouldn't mind if she won the whole thing, actually. I've no real interest in watching the rest of the women's mathcups, that's for sure.

Andy Roddick asked not too long ago that since things were now equal in terms of prize money on the tours at the Slams, why don't the women play the second match on Arthur Ashe stadium from time to time, so the men aren't the only ones out there till the wee hours of the morning?

Last night we saw what would happen. After Roddick beat Nicolas Kiefer in a high-quality match, there wasn a mass exodus of fans. It may have had to do with the multiple double faults Flavia Pennetta toxified the joint with, after which Ana Ivanovic generously returned the favor. Her 4-0 lead evaporated like money.

I couldn't stay up to watch the match. It was beyond boring. Some fans say it got better later. Good for the dozen or so who hung around to see it, I guess.