Getty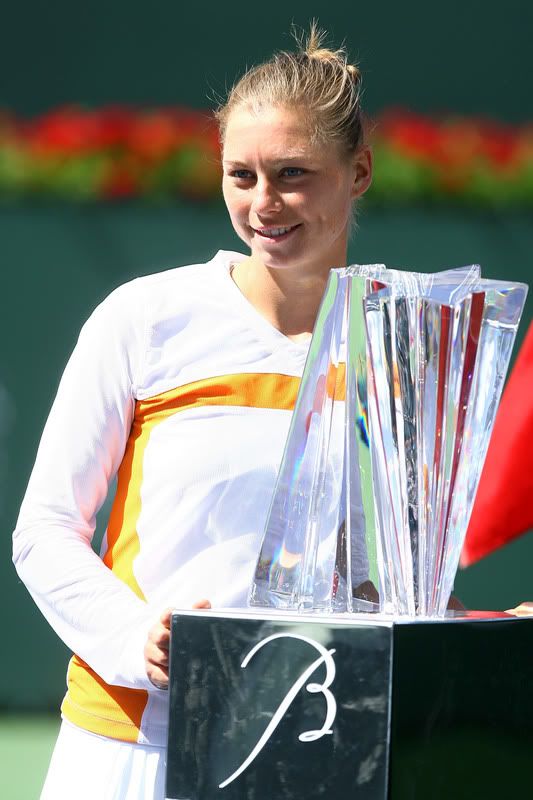 Getty

With gusts up to 50 mph, the tennis was iffy. But Vera Zvonareva and Rafael Nadal handled the conditions much better than Ana Ivanovic and Andy Murray. In Rafa's case, it didn't seem like there was any wind at all. He simply played the ball and used the wind to his advantage. 6-1, 6-2. Talk about gone with the wind. (I couldn't resist.)

This is Rafa's 33rd title. As many as the great Arthur Ashe and the not-so-great Mats Wilander. And with his 13th shield, he's only four shy of record-holder Andre Agassi.

Astounding.

Vera is the first player since Lindsay Davenport to take both the singles and doubles titles in Indian Wells.

Nice work if you can get it.