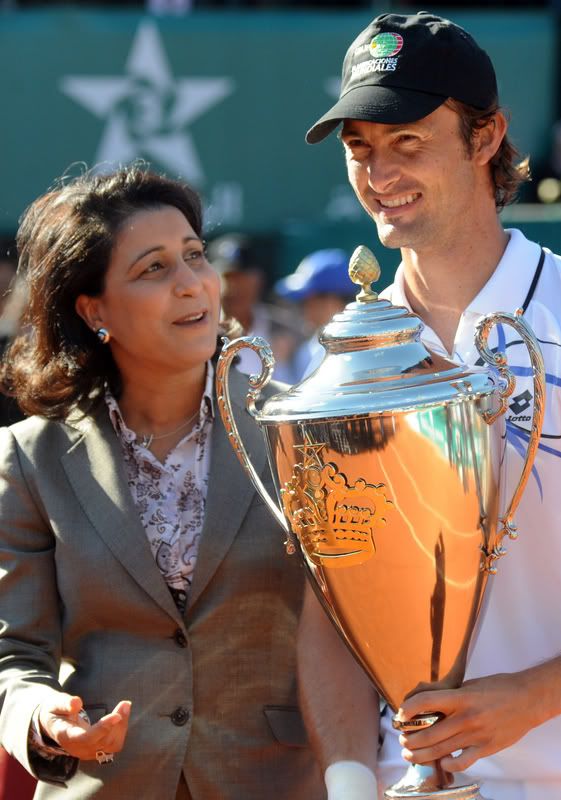 Getty

Even though it's Easter Sunday, I'm calling it Veterans Day because it featured the resurrection of two veteran players, former world No. 1's and Slam champions virtually left for dead.

No. 88-ranked Lleyton Hewitt, back from hip surgery, won his first title in nearly two years with a US Clay Court Championship title over first-time ATP finalist and American Wayne Odesnik, who was clearly overwhelmed by the occasion. Hewitt, on the other hand, threw in a couple of over-the-top, manufactured "C'mons!" and lawn mower celebrations to punctuate his return to the winner's circle. A demoralized Odesnik, despite a second-set display of nerves from the 28-year-old Aussie who dropped 5 straight games, was never in the match, struggling to hold serve throughout, losing 2-6, 5-7. That's why all the outbursts from Hewitt were so annoying. Alas, some things never change. But he gets credit for winning in his Houston debut over a decimated field where the quarterfinals featured not a single seed.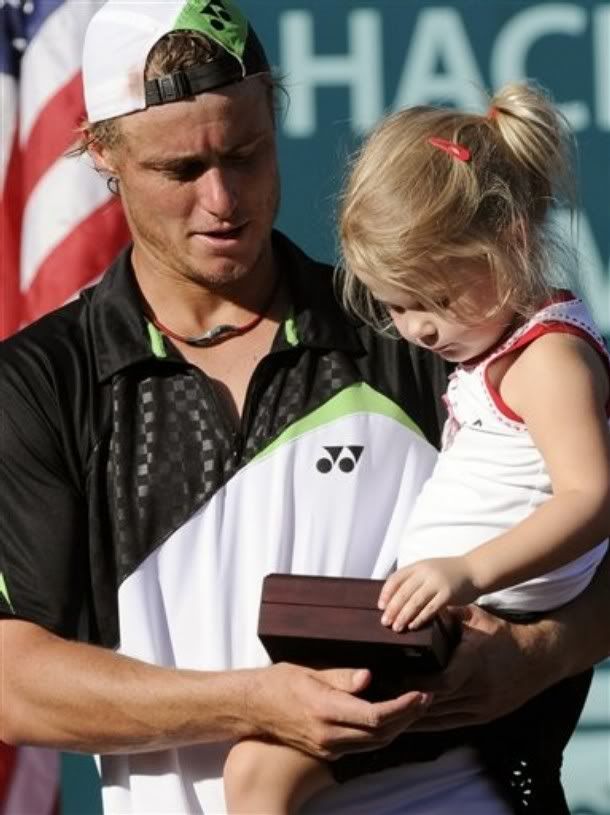 AP

But the day belonged to Juan Carlos Ferrero, pictured above with Nawal El Moutawakil, Moroccan Minister of Sports. He won the Grand Prix Hassan II in Casablanca without dropping a set to clinch his first victory in 5 1/2 years and 111 tournaments. Florent Serra, who'd never lost a final or a macth to his opponent, was certainly the favorite. But after a break-fest to open the match, Ferrero was more solid on the big points, his 29-year-old feet a bit more fleet, his groundstrokes more precise. The final verdict: 6-4, 7-5. The Spaniard hasn't raised a trophy in victory since the 2003 Madrid Masters when he was still the world's best player. Now ranked No. 115, he's a winner once more. I'm sure someone has the data, but his has to be one of the longest title droughts in recorded history.

"This is a special tournament for me," said Ferrero. "Ten years ago I played my first ATP World Tour tournament here and now I'm back winning the title. I'm very happy, it was a great week for me."

Poetry.



Reuters

Over on the WTA, Jelena Jankovic celebrated her own comeback of sorts with a tough three-set victory over Carla Suarez Navarro 6-3, 3-6, 6-3 to take the Andalucía Tennis Experience title in Marbella, while Caroline Wozniacki won her firth WTA title and second of the year with a 6-1, 6-2 rout of Canadian Aleksandra Wozniak at the MPS Group Championships in Ponte Vedra Beach.



AP